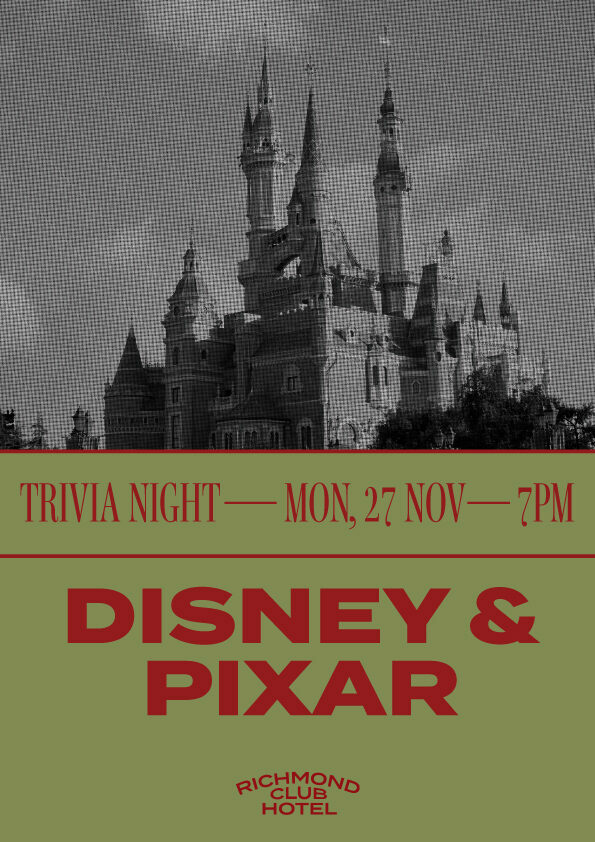 Disney & Pixar Trivia
Monday, 27 November
Get ready for an enchanting night of trivia as we delve into the magical worlds of your favourite animated films at our Disney & Pixar Trivia Night on Monday, 27 November from 7pm.
Embark on a nostalgic journey through the classics and test your knowledge on beloved characters, unforgettable songs, and iconic moments that have made Disney and Pixar films so beloved.
Happy Hour from 4pm-7pm.